SynthCity
A downloadable game for Windows
SynthCity Idle Clicker
is a game of idle clickers familly (Cookie Clicker, Idle World etc.) created in .NET Windows Presentation Foundation. The goal is to earn as much money (Palms), build as much buildings as possible and unlock all achivements.
Make your SynthCity growing, invest in new buildings, purchase technologies, find easter eggs, unlock achivements and many more! Any feedback is welcome :)
SynthCity is now in beta version, the game still needs some of changes, adjustments and balance.
Any feedback is welcome, especially about balancing prices and earnings but also about bug's and other suggestions!
Things that will be changed:
-money balance
-add more random events (which are still not implemented!)
-achivement message graphics
-music
-Visitor font is not available in windows 7 (status for others OS is unknown), will be added to game package in beta version. Note that this bug is known and some layouts/graphics bugs may ensue because of font lack
Short manual:
1) The main currency in SynthCity are "Palms"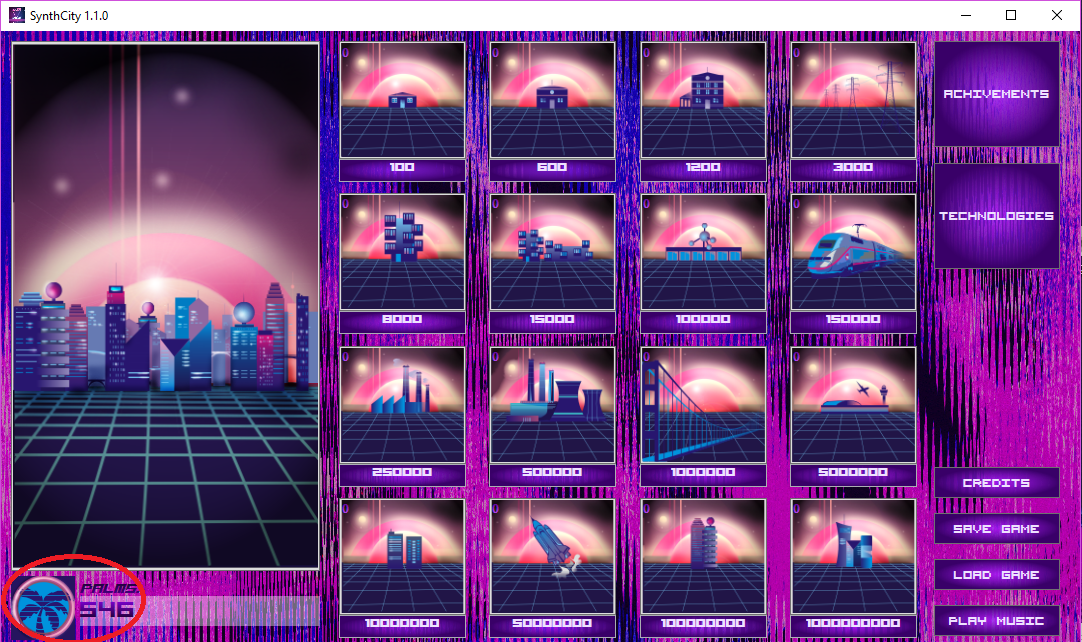 2) to collect Palms by clicking you have to click on the biggest graphics at the left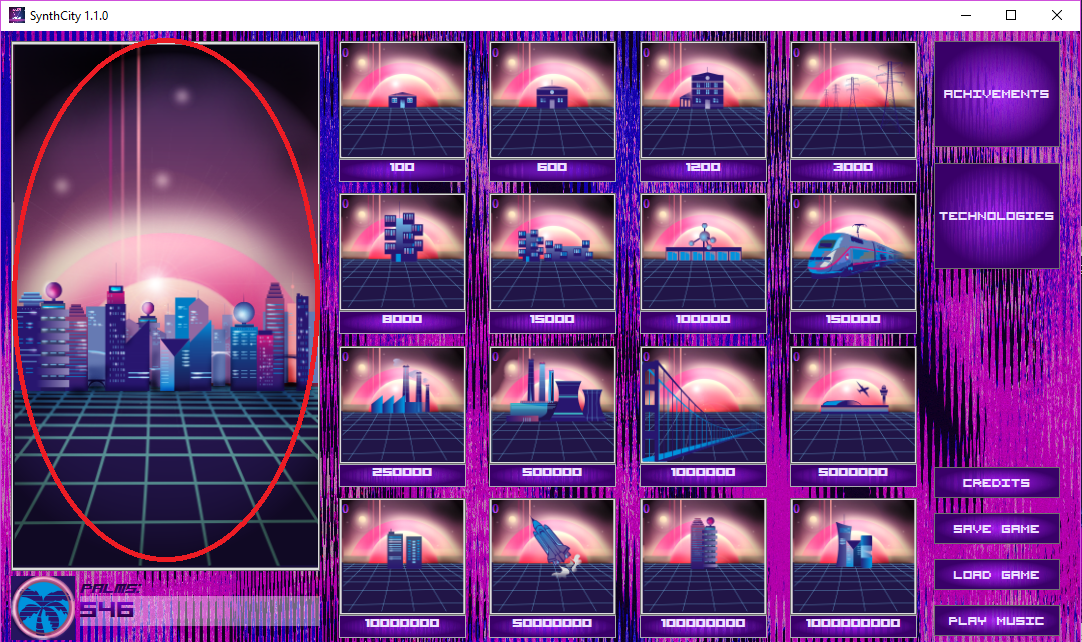 3) PPS mean "Palms Per Second", PPC mean "Palms Per Click"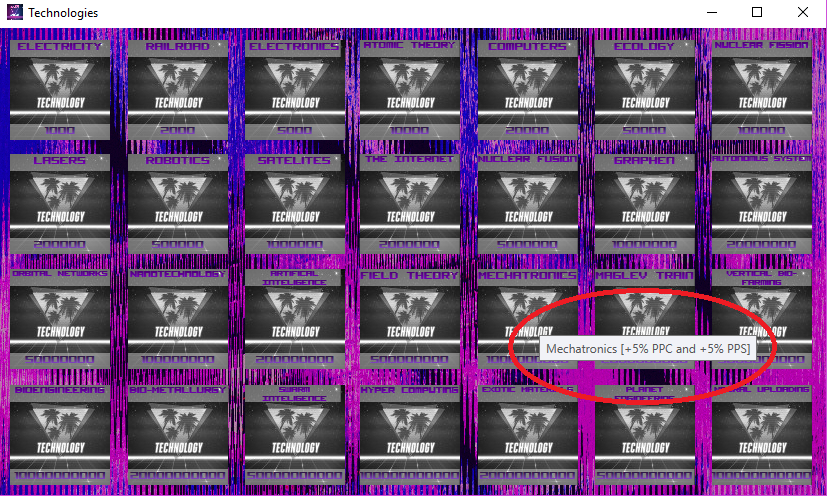 Planned milestones:
29.04.2019 - playable alpha version
12.05.2019 - open beta version, opinions, suggestions etc. are welcome
30.05.2019 - RC version
05.06.2019 - stable RTM version
#synthwave #vaporwave #retrowave #idle #idlegame #retro #80s #clicker #clickergame #idleclickergame #neon #purple #city #buildings #economy #pepethefrog #musicplays #showerthoughts #altgame #pointnclick #other
Are you a developer and want to see the code? Check out the github repository!
Download
Click download now to get access to the following files:
SynthCity_setup.msi
48 MB